8 tags
3 tags
1 tag
A Good Day in Advertising
1. When you stay up all night working on a concept and the client loves it: 2. When you're the one that's not overwhelmingly slammed: 3. When someone suggests a team breakfast: 4. When it's extra sexy: 5. When you can actually get some work done: 6. Where everyone is willing to be part of the latest viral flash mob: 7. When you spend the better part of a...
1 tag
A Bad Day In Advertising
1. When you stay until 2:00am the night before working on a "new and different" piece and the client picks up last month's creative: 2. When the client insists on reading you the 10 page brief they wrote:  3. When someone gets promoted that doesn't do shit: 4. When you get a request for a big idea that's never been done before…and it's due in 24...
10 tags
4 tags
Beauty Breakdown: Obagi vs. Reverse
Welcome to the first installment of Beauty Breakdown! I've decided to do this because ever since I started consulting for Rodan + Fields, I've learned a lot about ingredients and the similarities in many products out there. One of the most often talked about/asked about is, "What is the difference between R+F REVERSE and Obagi?" Other than both products having hydroquinone,...
4 tags
4 tags
2 tags
Find Your Purpose
I don't know if it was Cylie turning 6, the fall chill in the air (and wondering where summer went?!), the Christmas decorations already making their way out in stores or my new business opportunity teasing my imagination - but recently I've realized that yet another year is quickly ending and that has me thinking a lot about life, purpose and sacrifice lately. Yup, you may want to...
4 tags
FEEL AMAZING IN YOUR SKIN!
Thanks to Rodan + Fields, for the first time in a while I feel great in my skin. And it's not because I magically look like all of the models I've been reposting and Pinning for years, : ) but it's because my skin feels amazing! Not only have I found an amazing product that really works, but I've also had the pleasure of becoming a Consultant for Rodan + Fields. Now,...
2 tags
"There will be a few times in your life when all your instincts will tell you to..."
– ― Judith McNaught
2 tags
3 tags
I haven't disappeared I promise!
Just returned from a really fun bachelorette weekend and have a SWAMPED month of March. Plus, I'm working on a special project that I'll share with you as soon as it's ready. The Raw food challenge is was going great until the bachelorette weekend, and now that I've gone off the wagon it's really hard to get back on. But - please don't think I'm stuffing...
MIA 30-DAY RAW CHALLENGE: days 12-14
I'm including tomorrow in this post because my life is shear insanity. (like insomnia inducing insanity) In addition to being a writer, wife, stepmom and blogger - I'm also, for the time being, a raw vegan (as much as possible), a workout fanatic (trying, trying, trying!!!) a maid of honor, editing a first novel, volunteering for 2 charities and car shopping. Just saying all of that...
30-DAY RAW CHALLENGE: days 9-11
Whew! The past two days have been a whirlwind!! It's my first anniversary (yesterday), we have an extremely sick 5-year old who can't sleep or keep any food down, and I had to go out of town on Friday. Needless to say, the raw challenge has not been my top priority and I fell of the wagon for convenience sake. It pains me to report that, but such is life. There are always going to be...
4 tags
30-DAY RAW FOOD CHALLENGE: day 8
It's day 8 of the 30-day food challenge and I have some exciting news - I'm getting a food dehydrator tomorrow! I'm so excited because we've had a cold spell in the South lately and I've been dying for something to warm me up. (Something more than hot tea!) I already have a raw veggie burger recipe that I'm anxious to try, but when I started thinking about it -...
2 tags
30-DAY RAW FOOD CHALLENGE: day 7
It's been one week of RAW and I feel really great! Today is super busy or I'd give you more of an update. I promise a longer post tomorrow and a new recipe!
Share the love
Some people love Valentine's Day, some people hate it. Me? I've never been big on it for the Hallmark purposes, but I do love giving gifts. But this year, I've gotten a huge gift from you. All of you who follow my blog and give me encouragement, positive feedback or even a "like" or reblog really means a lot to me. So thank you for following me on this journey to a...
2 tags
30-DAY RAW FOOD CHALLENGE: day 6
Happy Valentine's Day lovelies! It's day 6 if the raw food challenge and I'm lucky that my official weigh-in day falls on a day filled with chocolate. You think it would be the other way around, but stepping on the scale this morning and seeing that I've lost 6.5 lbs since starting the challenge gives me the extra push I need to keep going and avoid the sweets that...
3 tags
30-DAY RAW FOOD CHALLENGE: day 5
It's day 5 of the raw food challenge and I'm glad I got over the lull that was yesterday. I don't know why I was so depleted - I guess I had a lot of toxins built up that I didn't know I had. Either way - I'm lucky it landed on a Sunday instead of a work day! Anyway, today I'm feeling more energized and it might be because I'm incorporating a handful of...
2 tags
Nature's Elixirs
I'm always looking for a fresh new juices to try, and when I came across these I was excited to try them! Here are some great juices that are not only delicious, but can cure common problems. Blemish-Be-Gone - this combination is sure to give your skin a healthy glow and help clear up any blemishes. 2 lemons 2 big handfuls of spinach leaves  3 carrots 1/2 honey dew 1/2 pineapple  ...
30-DAY RAW CHALLENGE: day 4
They say every time you do a fast or detox, you have a "low" day or two when you're body is releasing the toxins and you don't feel so great. Today is that day for me. I'm overly tired and no matter how many fruits, veggies and nuts I eat - I can't seem to get a lot of energy today. I'm hoping tomorrow is different. Heading to the gym to at least do the...
4 tags
30-DAY RAW FOOD CHALLENGE: day 3
Who says you have to eat less to lose weight? It's day 3 of the raw food challenge and I'm feeling great. I was worried I wouldn't be able to work out as hard at the gym on a raw diet, but I burned 2500 calories today and I'm fine. (I get worried because I have low blood sugar.) I'm settling down with my fruit and veggie tray to watch a movie with the doggies. I...
2 tags
2 tags
30-DAY RAW FOOD CHALLENGE: day 2
Happy Friday! It's day 2 of the raw food challenge and I'm feeling pumped about this. Yesterday, my food consisted of green juice, an antioxidant smoothie with organic hemp protein, some carrots and some hummus. Granted, I should have eaten more food than that - but I didn't want to veer off and I hadn't been to the store in a few days. So, I worked with what I had on hand....
4 tags
2 tags
30-DAY RAW FOOD CHALLENGE - DO YOU HAVE WHAT IT...
…and it starts NOW! That's right! No excuses. No delays. No better time than the present! I'm doing this because A) I've been sick for the past 5 days need to reboot my system because I ate a lot of smoothies, icees and baked/mashed potatoes because it hurt to swallow anything else. And B) I need to drop some SERIOUS poundage by St. Patrick's Day. I'm in a...
yicorsoblog24 asked: Hey there - cool blog you got going! Hope you don't mind if I use some of your content later down the road, great stuff. New follower, can you please follow me back?
3 tags
Just breathe
I'm so glad that I found the noon yoga class at my gym every Wednesday. The middle of the week, in the middle of the day is the PERFECT time to stop, breathe and stretch. It's not like the Saturday classes where it's hard-core yogis only, this one is more beginners or people just trying to have fun. Including the instructor (which is a HUGE relief). Everyone is laid back. He...
3 tags
Kicking it into HIGH gear!
So, Tuesdays are my weigh-in days and after a 12-mile hike AND sessions with the trainer, I only lost 1 pound last week. 1 freaking pound! I've lost 17.5 pounds over-all, and haven't taken my measurements in a while, but I'm disappointed. Usually when I get discouraged, I say forget it and start the road to quitting. Not this time. This time, I'm more motivated than ever! ...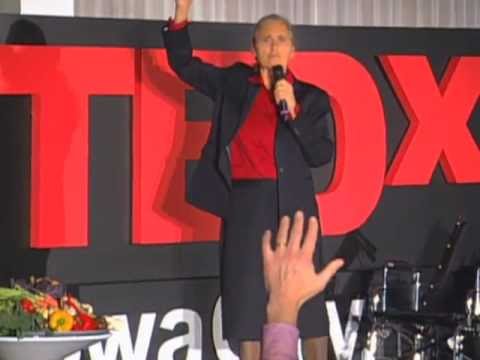 2 tags
Vegan Spaghetti
I've got another delicious dish for you. This one is SUPER easy! Ingredients: 2 zucchinis Spaghetti sauce 2 packages of tempeh First I took two zucchinis and washed them. After they dried I made them into noodles. There are two ways to do this: with and without a cheese grater. If you have a cheese grater, simply rub the zucchini length-wise against the grater. If you don't,...
2 tags
The Good, The Bad And The Ugly: Gym Edition
I promised that I'd document the good and the bad on my journey, and right now is a bad. It saddens me to report that I overdid it, because I too repin the "if you're not dead keep going" pictures on Pinterest. I'll start at the beginning. I got to the gym around 5:30-5:40 and jumped on a treadmill for week two, day one of my couch-to-5K app. After completing that I...
3 tags
Mornin' Sunshine!
Good morning lovelies! I know that we talk a whole lot of juice on here, so this morning, I want to talk smoothies. Smoothies can be tricky. They can be healthy and all-natural, or they can be sugary and fake. It's all about the ingredients. My typical routines revolves around two things: what's in season and what's in my fridge! Here's what I'm working with this...
4 tags
Veggie Burgers
I love veggie burgers and have been searching for a recipe that could make a thick, hearty burger. I know you can buy pre-made veggie burgers at the store, but they're thin and processed.  After a few Pinterest-inspired rounds, I finally found a combination that would make my waist and taste buds happy!  VEGGIE BURGER RECIPE You'll need: 2 cups COOKED quinoa (I made two cups...